"It is an honor and a privilege to help our clients buy and/or sell real estate in Idaho!"
There are undoubtedly many twists and turns during a real estate purchase or sale in an ever-changing, complex real estate market. Full-time REALTORS® Vince and Lisa are there every step of the way to ensure clients make it smoothly to the closing table in 2021!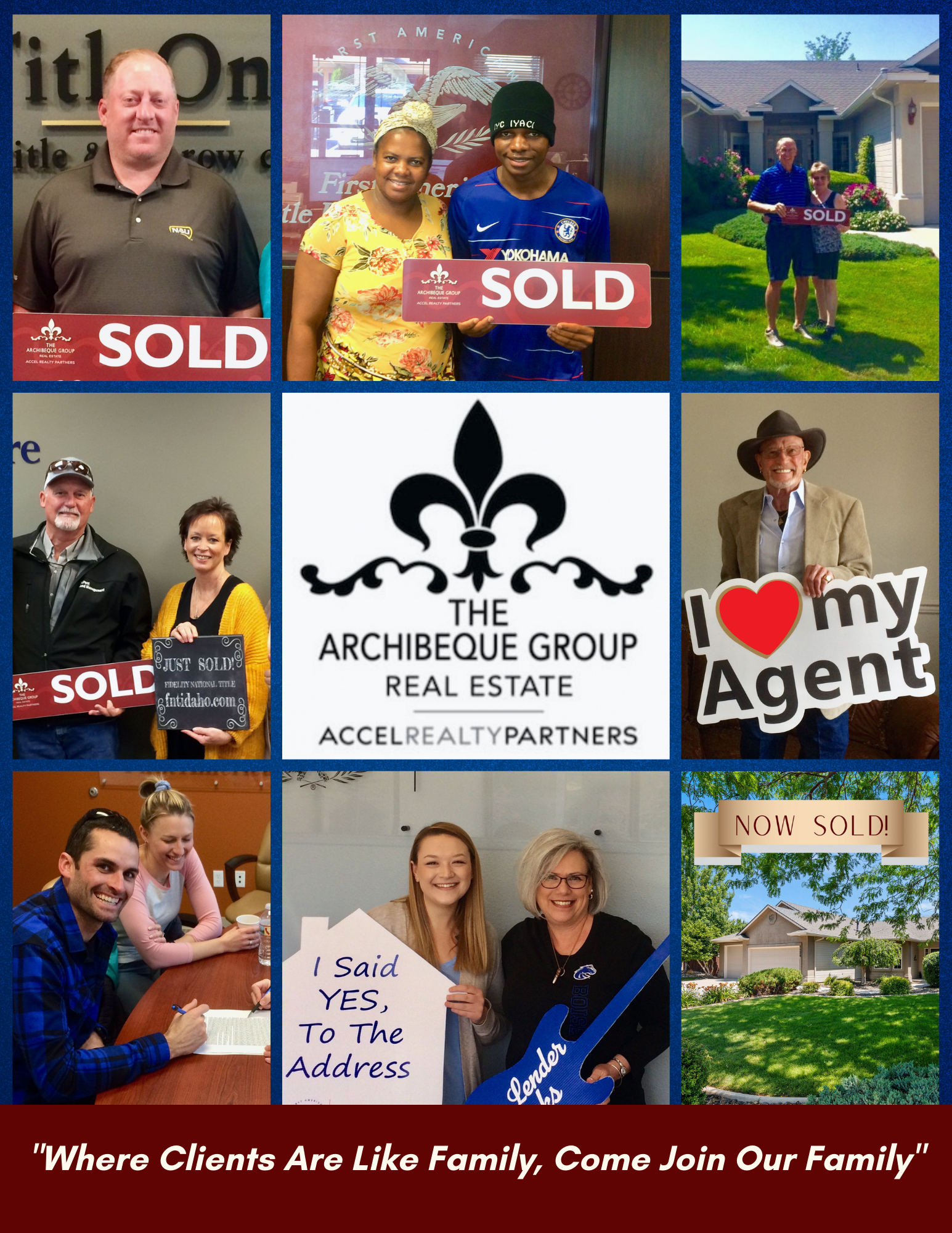 Let us know how we might help someone you know?
The Archibeque Group Real Estate at Accel Realty Partners serving the Boise Idaho area real estate market | Boise-area Military Relocation Professional (MRP)
Call Idaho REALTORS® Vincent and Lisa Archibeque, Today!
(208) 505-7783 Vincent or (208) 505-7782 Lisa
Vincent@TheArchibequeGroup.com – www.TheArchibequeGroup.com