REALTORS® Vincent and Lisa Archibeque are Seller Representative Specialists - SRS, the premier seller agency designation in the country, and certified Pricing Strategy Advisors (PSA). Vincent and Lisa have demonstrated significant seller representation experience and expertise to achieve these hallmarks of excellence.
Their Quality Marketing Expertise is designed to capture the maximum exposure for your house to help you sell your property within the time frame you desire, and as smooth as possible.
Our Guide to Selling Your House
Let's have a conversation about what we do to get homes Sold so we can show you what we do to help our clients.
You will feel confident that we have the necessary tools, latest marketing technology and strategies to get your home exposed to as many buyers as possible.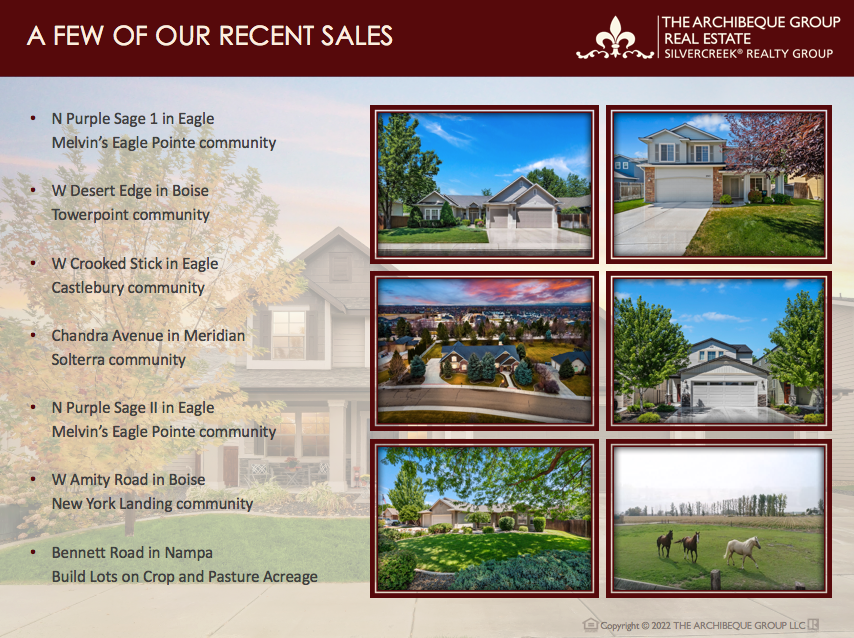 Make a listing appointment today with Boise valley top producing Realtors® Vince and Lisa Archibeque so they can personalize a listing presentation and show you their Marketing Expertise in today's real estate market.
Call us, today 208-505-7783 or Email Info@TheArchibequeGroup.com
We specialize in metro Boise valley-area residential real estate home sales.
Getting your house ready for sale? Here are handy checklists to help you prepare your house for sale!