We believe that giving back to the people who serve our communities on a daily basis is incredibly important and fulfilling.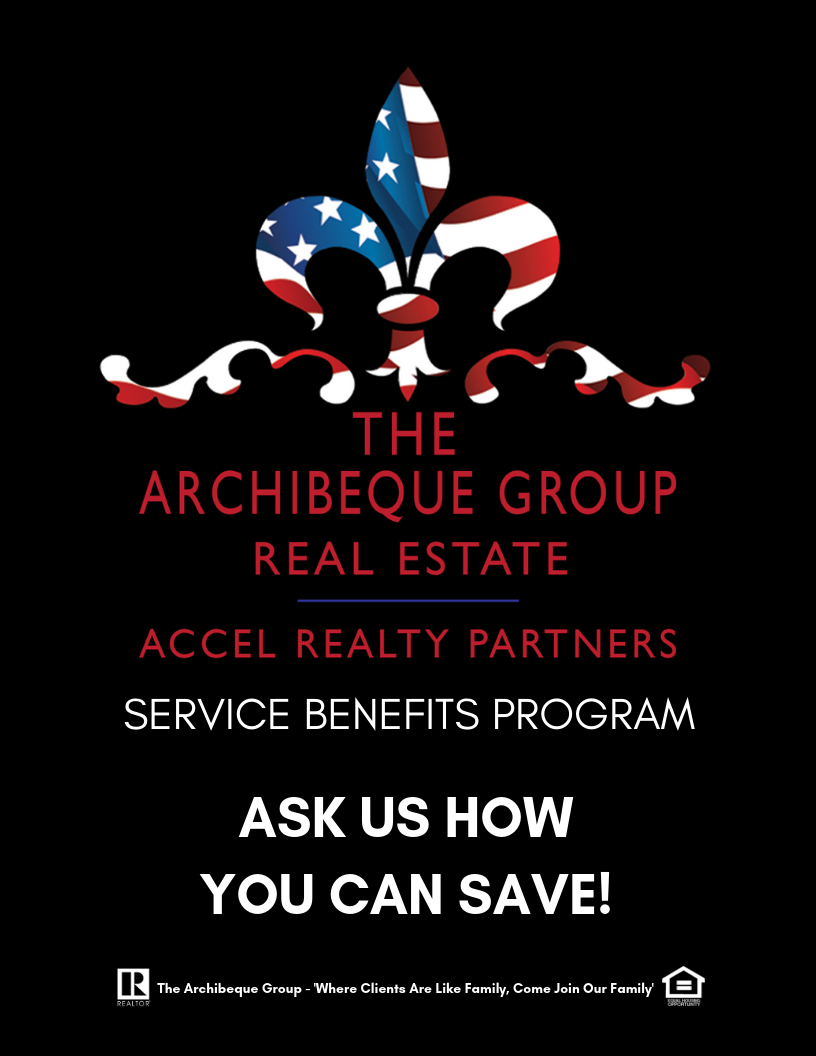 Vince and Lisa enjoy helping people with their real estate goals every step of the way and beyond. Fully understanding the daily sacrifices that our heroes and their loved ones willingly make has made their decision to offer benefits to those in service-related fields a very easy one.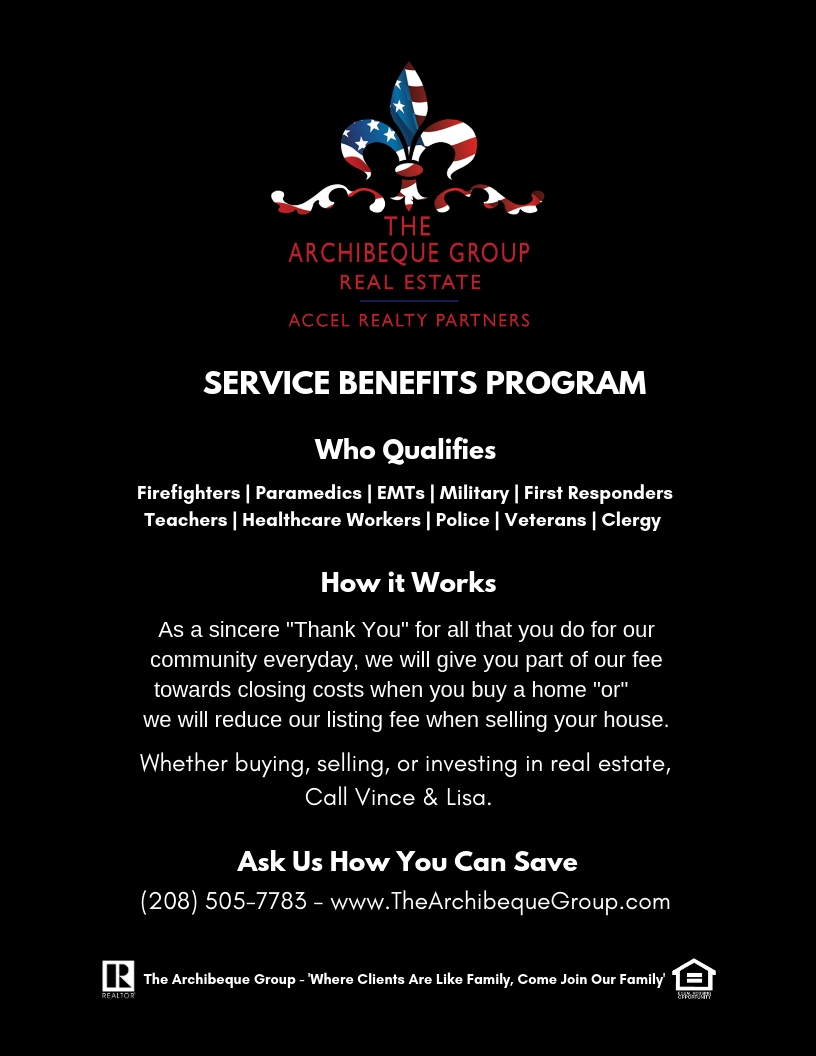 We specialize in metro Boise and Treasure Valley residential real estate home sales.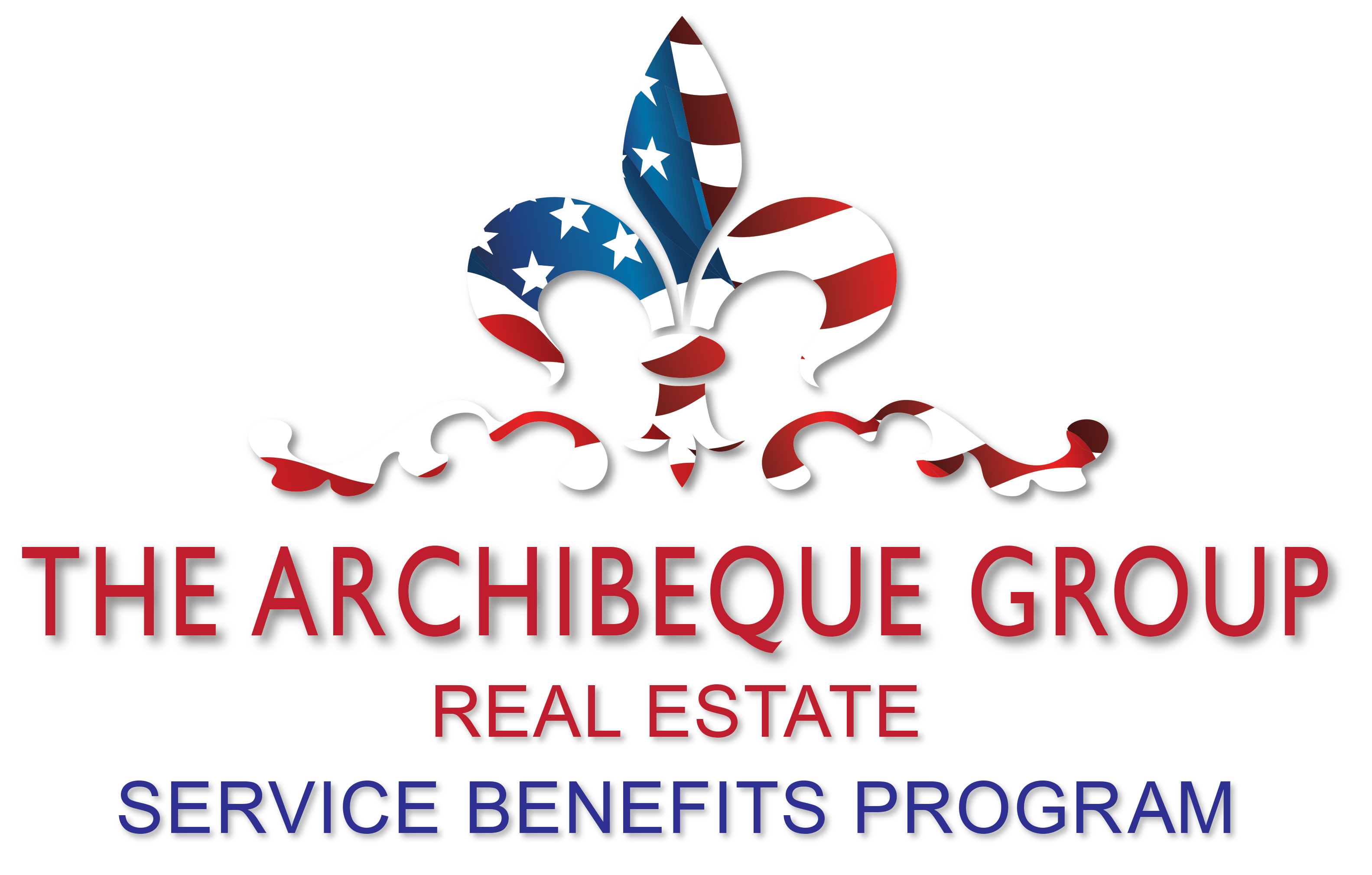 The Archibeque Group Real Estate Service Benefits Program Flier