We Love Emmett!
We enjoy the opportunities we have everyday getting to know more about our wonderful communities in the state of Idaho. Our friends who love LIVING IN EMMETT wanted to share their own experience with us!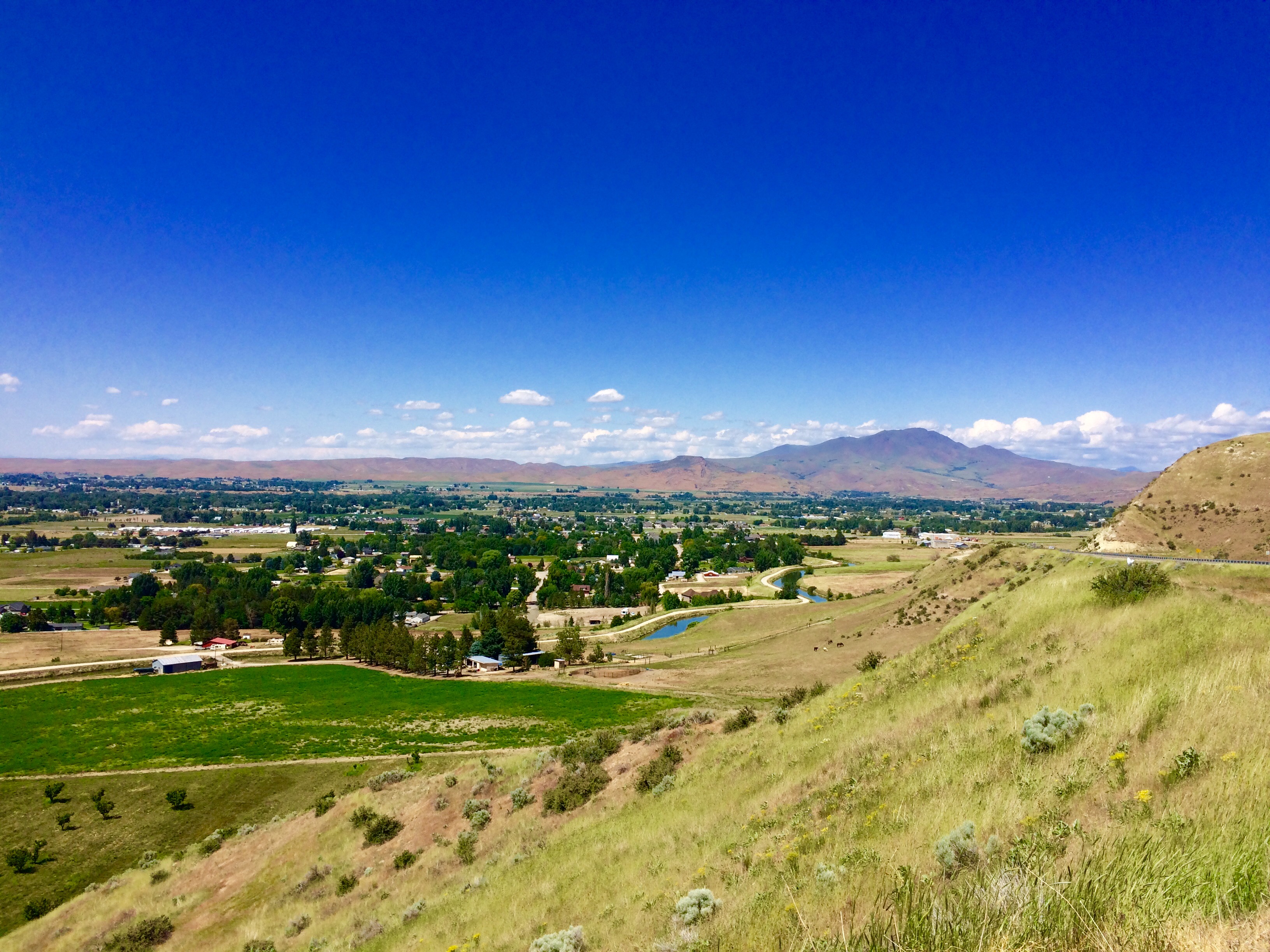 Overlooking Emmett from Freeze Out Hill. The prominent Squaw Butte among the clouds.
"I often wonder if people know what Emmett has to offer? It has quietly grown and improved during the twenty-plus years we have lived here. It truly is a Gem!

In Emmett, we have a city park which features swimming, free concerts, and shady picnics under mature trees. Kids can join the recreation department for sporting and crafting fun. Emmett's public library offers computer use, as well as reading opportunities. It is a great community to walk, ride or bike around. There is a new RV Park near the Baseball fields if you plan to stay a while. Want to walk the dog? The downtown Veterinarian created Pet Park for those dog walks, and you can stop for cool drinks or ice cream along the way.
Are you more of the outdoor type? The Payette River flows through town where you can swim, float or fish. A quick 5 miles north to Black Canyon dam for summer picnics, more swimming, or waterski. Near the Emmet Airport there is a 9 hole golf course with a cafe and bar. There are riding and walking trails, a motorcycle riding area and a rodeo arena
During the winter we enjoy the abundant wildlife in the area. Downtown Emmett has several cafes, coffee shops, and bakeries to choose from as well as antique stores, curio shops, and thrift stores. This little town also has Albertsons, Bi-Mart, Walgreens, D&B, Tractor Supply and Ace Hardware in the lineup of nearby shopping.
Some of the municipal improvements include the Fire Department having a new thermal imaging camera to find people in burning houses, and the Police Officers are wearing Body cameras now. -A Proud Emmett Homeowner, Deby"
Thank you, Deby! Yes, Emmett is truly a special place to thrive!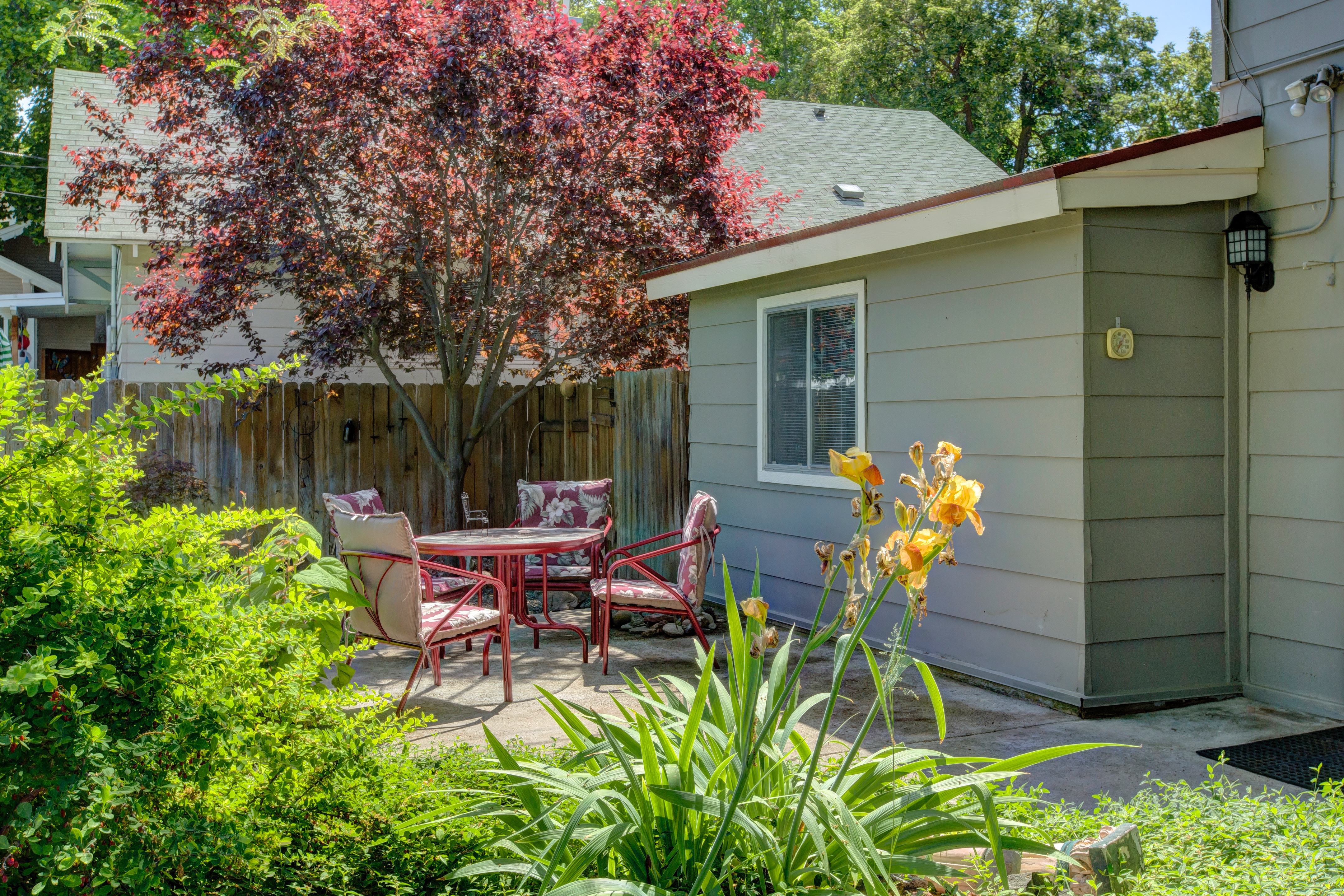 Serene backyard patio, just a block from the center of town.
During the Emmett Cherry Festival this June, Vince and I had the opportunity to meet the superintendent of schools, Wayne Rush, who shared a great deal about the wonderful opportunities the school district enjoys. One fun fact is that the local elementary school encourages space exploration through their NASA Specialist program! Read more about the school district's vision here.
Vince and I enjoy the walkability of Emmett, the Cherry Festival, looking at century homes on beautiful treelined streets and eating fantastic BBQ at JD's, among other activities.
Don't take our words for it! Visit Emmett - A perfectly situated, quiet bedroom community that is a quick, picturesque 30 minute jaunt to the Boise valley.
Fall in love with the beauty of Emmett Idaho!