During this challenging time, we love to help those clients who need and want to move. Although, the landscape has changed while showing homes and signing contracts, we are committed to serving our client's best interests.
If you are uncertain about the Boise-area real estate market, please, give us a call so we can walk you through our brokerage's latest COVID-19 policies and protocols while your business to buy a home and/or sell a property continues.
Congratulations to our April buyer and seller clients!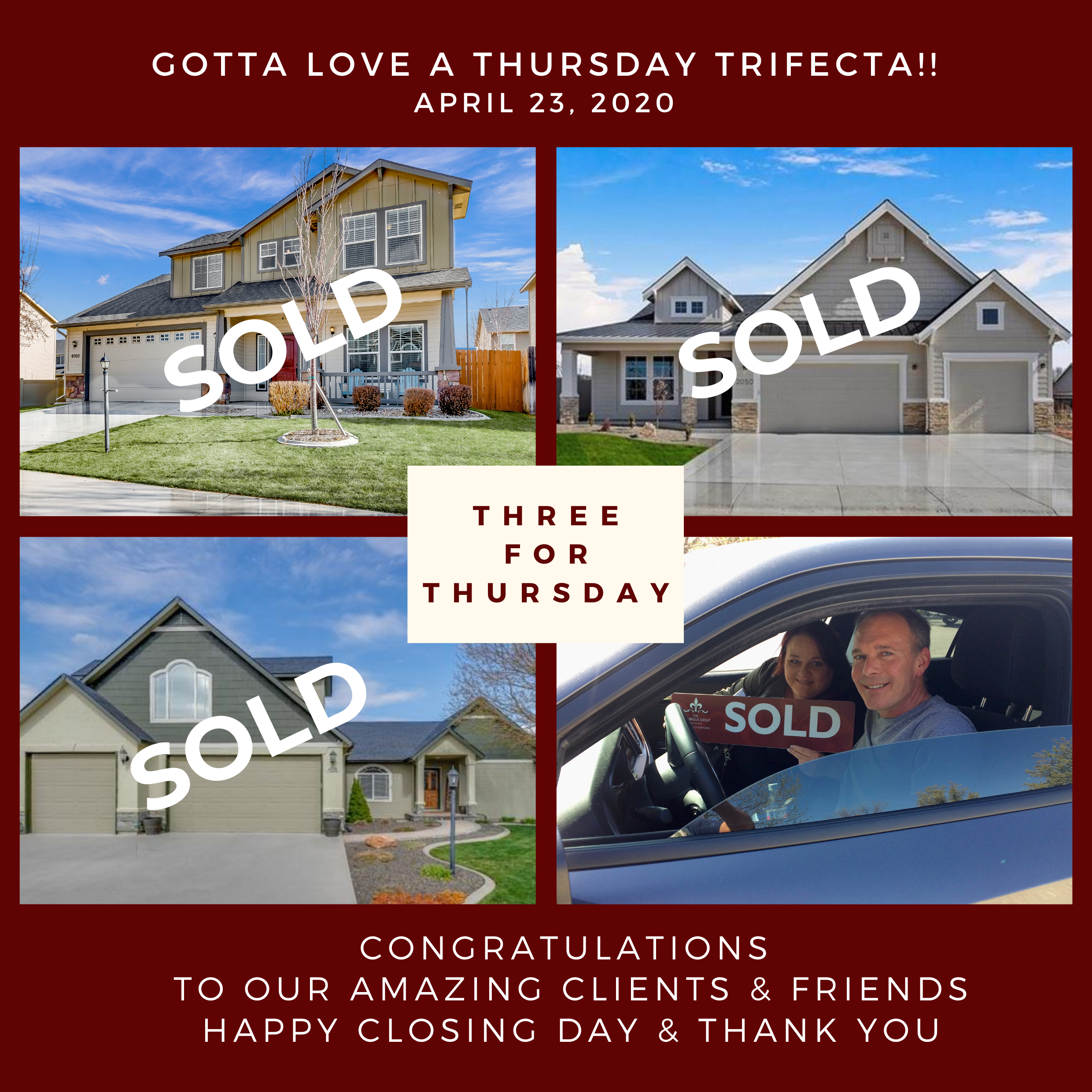 Here are a few links from the experts to keep us all informed while we remain open for business!
Boise Regional REALTORS® - https://bit.ly/2xBPg5G
Idaho COVID-19 Resources - https://bit.ly/2wOxBHN
National Association of REALTORS® - https://bit.ly/2U2Xxaa
Stay well and Stay informed,
Your Trusted REALTORS®, Vince and Lisa